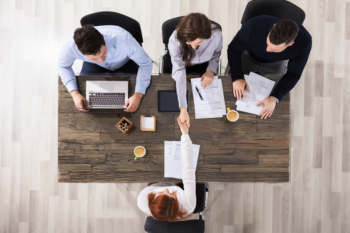 Less than 10 years on from the launch of the Government Digital Service (GDS) and it is hard to imagine how we ever did without the websites and apps that we all rely on for public service information and communication.
Local government in the 2020s is digital. Yet, according to research by Cloud Industry Forum (CIF), 40% of public sector organisations still do not have the right skills in place to adapt to ongoing digital transformation.
The whole UK economy has a serious tech skills gap but, due to high demand and competition from the private sector, it is felt particularly acutely in the public sector and local government. When the National Audit Office asked digital and technology leaders why these gaps exist, 78% blamed 'external market conditions', 67% limited supply, 58% procurement constraints and 50% organisational culture.
In a competitive market, barriers created by restricted pay scales and a lengthy or impersonal recruitment process can mean the difference between a hire and a long-term vacancy. Even once a good candidate is found, vetting and due diligence can add further delays. In addition to these challenges, local government organisations can struggle to build a positive perception of their culture amongst candidates. This is often confirmed by a cumbersome recruitment process which can be a turn off for talented prospects, contrasting starkly with experiences in the private sector.
Boris Johnson's chief special advisor Dominic Cummings recently suggested ways that central government might begin to reach talented individuals beyond the usual pipeline. So how can local government attract candidates with the right tech skills, while avoiding long-standing vacancies or needing to outsource the role altogether?
Nurturing a talent community
The first step towards a solution is a change of frame – the sector needs to move away from reactive vacancy filling, towards a longer-term talent strategy. We know from decades of experience that process doesn't work in a talent short marketplace.
To attract scarce expertise you need to develop your own talent market. The first step is to identify what skills you will need in future – not just what you need now. This will enable you to start establishing skilled people that are either good to review or hire now, or potential future hires with the requisite skills.
Take data security experts for example – the UK's local councils faced 263 million cyber-attacks in the first half of 2019. Even if you have the required cyber security expertise in-house currently, you are likely to need to make a new hire soon. Start looking now.
Build a brand
How do you attract talent when you don't have the pay to match the private sector? Thankfully, the job market in the last decade has seen a move away from pay being the defining driver of candidate choice. It is now important to build your employer brand: What do you stand for? What kind of culture do you offer? What is the work-life balance? Skilled workers may not currently have an accurate impression of working in local government, but this can be developed.
In fact, councils and local government organisations have a lot to offer when it comes to purpose and reward. Including:
Being part of a team that improves people's lives and the places where they live and work is a strong proposition;
Some councils have begun to realise that the placemaking they practice for the benefit of business and community can also help attract talent to their workforces; and
Shorter working hours and other benefits in kind are also a strong motivator.
Once it is possible to identify groups with the right skills and a propensity to public service, you need to find ways to engage and communicate with potential talent regularly, demonstrating the opportunity. This could help steer individuals from disinterest, to being ready for roles when they are required.
We have found this strategy to be highly effective, particularly with notoriously difficult to fill roles. How you choose to engage is up to you, but there is a lot that can be learnt from the tech industry itself where hack-a-thons to solve technical challenges might be adapted to tech barriers in public services.
Better candidate experience
Equally important, however, is the candidate experience. In order to capitalise on talent pooling, streamlining and improving the application process is essential – we recommend replacing Word document application forms with easy to access online forms and being really proactive and responsive with potential candidates.
Best practice would be to contact a possible recruit within 24 hours of receiving their application, book the interview within 48 hours and show a real interest in their career and preferences. While this may be difficult within the restraints of official procurement, any steps that can be taken to humanise the process could help to keep candidates engaged.
Closing the gap
Local government's tech skills gap is not going to disappear without a step-change in how it approaches recruitment. Increasing awareness of the benefits of working in local government will go a long way, as will taking a long-term view of the talent market so organisations are regularly engaging with would-be candidates. In doing so, local government organisations can create a vital skills pipeline, directly reducing the likelihood of project delays and unfilled vacancies.
Nick Walrond is managing director of Sanderson's Government & Defence team