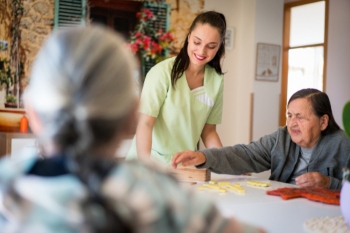 A third of councils have resorted to using reserves to meet adult care overspends in response to an 'avalanche of need', a survey has found.
The Association of Directors of Adult Social Services (ADASS) spring survey, published today, found that 34% of councils funded overspends in 2020-21 using reserves.
This figure has surged from 1% in 2016-17 and 4% in 2018-19 while three-quarters reported using COVID-19 funding to bridge budget gaps.
ADASS has estimated there is a national shortfall in funding of at least £204m, and that the tax care precept and social care grant are insufficient to meet demographic pressures and the National Living Wage.
The survey also found funding increasingly complex care and support for working age disabled people was the greatest concern for 49% of directors.
Nearly three-quarters of directors said investing in prevention was the second most important factor in delivering savings, but the survey found they lacked the resources to do so.
ADASS president Stephen Chandler said: 'Many directors are saying they have never seen such an avalanche of need.'