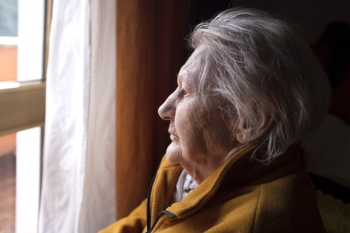 The UK should adopt a twin approach to relaxing restrictions for lockdown in order to protect the most vulnerable, academics have said.
Researchers from the Universities of Edinburgh and London said the population should be divided into different risk groups based on people's medical history and potential healthcare needs.
The approach - known as segmenting and shielding - would mean most people would have greater freedom, while the most vulnerable would continue to be protected from the virus.
Dr Bram van Bunnik, postdoctoral research fellow at the Usher Institute, said: 'Segmentation and shielding recognises that, although social distancing impacts on the whole of society, the public health burden of Covid-19 is concentrated in a subset of vulnerable people.
'By targeting protection to those that need it most, the strategy helps to ensure that the health system is not overwhelmed by severe cases, while giving policy makers greater leeway to partially relax social distancing measures for the majority of the population.'