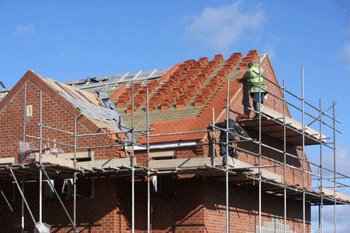 The number of build-to-rent homes has increased by 12% in the past year, new research has revealed.
Analysis published by the British Property Federation (BPF) shows there are more than 157,000 build-to-rent homes under construction, in planning or complete across the UK.
It shows that the number of completed homes in the first three months of 2020 rose by 42% compared to the same time the previous year. The number in planning also increased by 12%, while the number under construction fell by 11%.
Ian Fletcher, director of real estate policy at the British Property Federation, said: 'Our statistics show that a quarter of build-to-rent delivery is now coming from major housebuilders and their support of the sector, through for example access to land, could really boost growth in this sector.
One concern is the London pipeline – the statistics show a sharp decline in the number of homes in planning across the capital. London was a leader in championing build-to-rent and the sector's role in adding much-needed new homes to its housing market.'