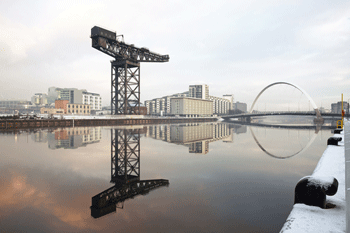 Aberdeen, Glasgow, Norwich and Slough had the largest increase in the number of unemployment claimants in the past month, new analysis has revealed.
The analysis of the latest employment statistics by Centre for Cities shows that those areas saw the number of claimants increase by 0.4% in the last month.
Overall, Luton, Slough and Blackpool were the cities and large towns that had the biggest rise in unemployment claims since March, the research found.
The briefing stated: 'All cities saw an increase in claimant counts compared to last month. While in between May and June the number of people claiming unemployment related benefits remained stable or slightly decreased in most places, numbers are now picking up once again. The monthly increase from June to July ranged from less than +0.1 percentage points in Derby, Mansfield and Warrington to +0.4 percentage points in Aberdeen, Slough and Glasgow.'
The figures from the Office for National Statistics reveals the biggest fall in employment in over a decade, with 730,000 fewer people in employment compared to March.