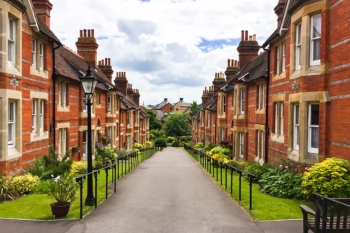 A think tank has argued council tax and stamp duty should be scrapped and replaced with an Annual Proportional Property Tax (APPT).
In a new report, Bright Blue said the current property taxation system in England is 'distortive and regressive'. It concludes that APPT would be the best replacement on both economic and political grounds.
Under the proposals, local authorities would be given the freedom to impose separate APPT tax rates from central Government to fund public services.
It also recommends a 25% surcharge for second home owners and a Development Levy set at 20% for the market price of new developments.
Ryan Shorthouse, chief executive of Bright Blue, said: 'The current property taxation system in England is regressive and distortive. It provides significant advantages to those who have - or are from families with - substantial wealth, and is quite punishing to those with relatively little.
'An annual proportionate property tax system would change that, making property tax liabilities much more manageable for those from modest backgrounds and areas.
'If the Government is serious about levelling up the country, it needs to focus on reforming this country's taxation, not just spending. Now is the ideal time for the Government to introduce difficult, radical reforms to support people and places that have struggled in recent decades.'