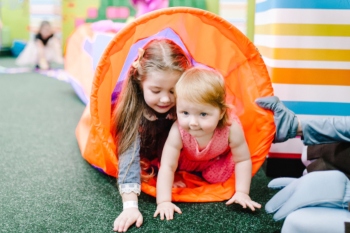 Early education and childcare is a 'dysfunctional system' that needs a radical re-think, a report has concluded today.
Published by the Nuffield Foundation, the report says that while the sector has grown exponentially over the last 25 years, this expansion has been piecemeal with different governments prioritising different objectives over the years.
It argues this has led to a 'complex and confusing system' for parents, with a major gap in provision for children under the age of two.
It also found that while demand for early childhood education and care is high, there are inequalities in take-up and gaps in provision. This is particularly true for children living in disadvantaged areas and children from some ethnic minority backgrounds.
On average, close to one in three disadvantaged two-year-olds are missing out on provision, the report found.
The report calls for a whole-system review of early childhood education and care, to improve the quality of provision, affordability for parents, and better pay and training for the workforce.
Carey Oppenheim, early childhood lead at the Nuffield Foundation and co-author of the report said: 'We have moved from very limited provision of early childhood education and care in the mid-1990s to the current situation where the vast majority of children under five attend some formal provision. This is a remarkable shift that has seen the development of a nationwide infrastructure on which many children and parents depend, but the system is dysfunctional. It is not working for children in terms of quality of provision, for parents in terms of access and affordability, for the workforce on pay and training, or for providers on sustainability.
'We need a wholesale review of the purpose and provision of early childhood education and care that provides clarity on who and what it is for and how it can make a difference to disadvantaged children in particular. Such a review also needs to consider the fairest and most sustainable funding model and how the people providing care can be appropriately skilled and renumerated.'