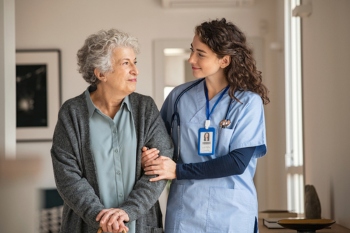 Scotland faces a supply gap of 50,000 homes in housing-with-care, and this shortfall will only get worse, a new report has warned.
The report, by ARCO (Associated Retirement Community Operators) and Sovereign Property Partnership, found there are only 3,782 housing-with-care units in Scotland despite the country's over-65 population set to rise to nearly 1.4 million by 2036.
It found that just 0.48% of over-65s in Scotland have the opportunity to live in housing-with-care, compared to at least 5-6% in countries like New Zealand, Australia and the US.
Over 4,200 new properties need to be built each year to catch up by 2036, the report concluded.
Gareth Lyon, director of policy and communications at ARCO, said: 'Scotland's housing-with-care supply gap is stark, and is only set to get worse unless we see swift Government action to back the sector.
'Improving the health and wellbeing of our ageing population, and tackling the loneliness crisis, are among the great challenges of our time, and housing-with-care has got to a critical role to play in meeting these.
'We urge the Scottish Government to act quickly on our calls for change on legal issues, planning and social care integration – for the benefit of older people across the country.'
The report is calling for a new planning use class for housing-with-care, housing-with-care residents to have the same rights and consumer protections as in New Zealand and better social care integration.