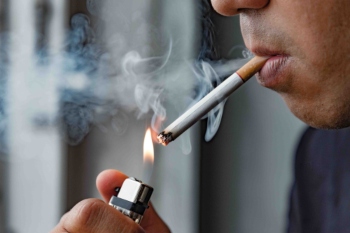 The Government's current approach to tackling the leading risk factors for ill health is 'insufficient' to deliver on its key targets, according to a new report.
Published by the Health Foundation, the report calls on the Government to to take stronger action on major health risk factors in its upcoming white paper on 'health disparities'.
Its analysis of the major health risk factors such as childhood obesity, smoking and harmful alcohol use shows trends are going 'in the wrong direction'.
It found that recent policies focus mainly on trying to change individuals' behaviour, even though evidence shows 'population-level' interventions are more effective in tackling major risk factors for ill health.
It also argues these policies must be underpinned by wider action to improve the circumstances in which people live such as reducing factors such as poverty and poor housing.
Grace Everest, policy fellow at the Health Foundation, said: 'If the Government is serious about achieving its levelling up mission on healthy life expectancy – not to mention the targets that have been set on obesity and tobacco – then it urgently needs to shift its approach.
'Government's focus needs to be on population-level policies that aim to alter the environments in which people live - including taxation, regulation, and public spending - which should be implemented alongside more targeted interventions to support those most in need. Wider action is also needed to address the root causes of poor health and widening inequalities.'