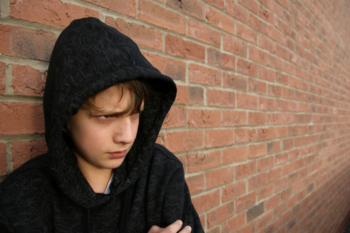 Local authorities are failing to tackle the key drivers for youth violence in their areas, the Children's Commissioner has warned in a new report.
The report, Still not safe: The public health response to youth violence, warns only a few local authorities are using public health infrastructure effectively to address the issue of gang-involvement and prevent future harm.
Only one in four local authorities were tracking some risks closely associated with exploitation such as school exclusion or substance misuse, it found.
The report also highlights a lack of coordination between different agencies is failing to prevent thousands of children from falling through gaps in the education, health, justice and care systems, leaving them vulnerable to exploitation.
Worryingly, the report warns the threat of gang exploitation shows no sign of abating and one in 25 of all teens in England are already falling through gaps in education and social care. The report argues these children are not receiving the additional support they need from the state.
Ms Longfield said: 'To keep children safe, the response to youth violence must be a national priority across policing, public health and children's services. We need equally strong national leadership in each of these three fields, backed up by local partnership working. This is the only way to fully implement a genuine public health approach across the country.
'Tragically, until there is this joined up public health response to gangs that identifies and helps all those children at risk as early as possible, teenagers will keep dying on our streets.'
The report makes a series of recommendations including providing local authorities with specific public health funding to deal with criminal exploitation and serious violence, and better support to use data to understand who is at risk in their areas.