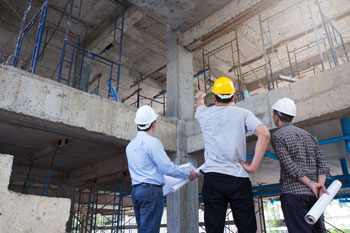 Some authorities have been 'subverting' legislation designed to encourage self-built homes, an independent report has found.
Author of the report on custom and self-build housing, MP Richard Bacon, looked at the failure of Right to Build legislation to achieve its aim of doubling the size of the sector by last year.
He highlighted examples of councils charging extra fees, requiring mortgage offers to join land search registers, and counting 'every single' home as self or custom built.
Mr Bacon said: 'Whilst the legislation has increased awareness and has been enthusiastically embraced by many local authorities aware of the benefits that such homes bring there has been too much inactivity and in some cases direct and shameful action to subvert the legislation.'
Commissioned by the Prime Minister, the report suggested self-build homes could 'play a major role in solving our housing crisis', but suggested local authorities tended to look for large-scale solutions via major developers.
Mr Bacon said UK authorities should follow the example of their European counterparts and provide serviced plots for sale for people to construct their own homes from contractors or package companies.
The Government should 'facilitate local authorities to take a more interventionist approach' through pilot programmes to provide plots as part of land allocations in the 'new-style' local plans.
Other recommendations included a greater role for Homes England and easier access to the public land procurement system for custom and self-build 'enablers'.