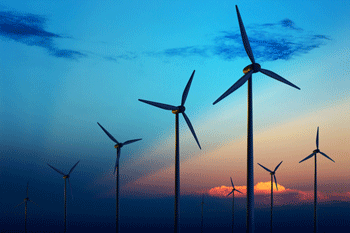 The government has given the go-ahead to eight renewable electricity projects that are expected to support up to 8,500 new jobs.
A mix of wind farms and biomass conversion, they will draw in £12bn of private investment and generate enough power for three million homes by 2020.
They form part of the government's Electricity Market Reform programme, an initiative aimed at encouraging investment in low-carbon electricity.
The eight projects include offshore wind farms at Outer Moray Firth in Scotland, Liverpool Bay, The Wash in Norfolk, the North Sea off the Yorkshire coast and the Irish Sea off the coast of Cumbria. Biomass plants are planned in Selby, Ashington and Middlesbrough.
Energy and climate change secretary Edward Davey said the contracts marked 'a new stage in Britain's green energy investment boom'.
He added: 'These are the first investments from our reforms to build the world's first low carbon electricity market – reforms which will see competition and markets attract tens of billions of pounds of vital energy investment whilst reducing the costs of clean energy to consumers.'