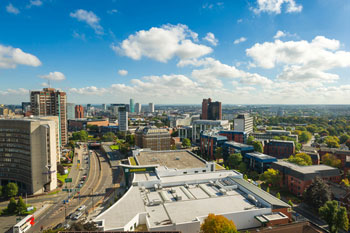 Only a fifth of people from the Midlands and the North think the Government is doing enough to level up the economy, according to a new study.
The research from campaign group HS2 East also reveals 59% of people are worried the coronavirus pandemic will widen social and economic inequalities, with nearly half (47%) saying it may stop future investment in infrastructure, welfare and affordable housing.
Seven in ten people surveyed also said they think COVID-19 has stalled efforts to tackle climate change.
The group is calling for a commitment to HS2's Eastern Leg connecting Birmingham, East Midlands and North of England.
Darren Henry, MP for Broxtowe and chairman of the Midlands Engine APPG, said: 'It is clear that the public is concerned about the longer-term effects of COVID-19, and the impact it will have on communities like Broxtowe that have historically been underfunded.
'Now is the time for the Government to restore public confidence in levelling up by committing to the Eastern Leg of HS2.'