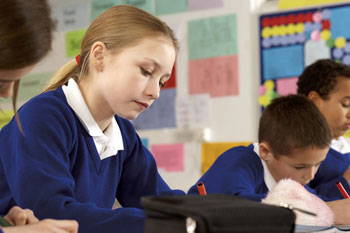 Inequality between the UK's regions means that some girls are being 'left behind', a children's charity has warned.
A new report from Plan International has found that gender inequality still affects the majority of girls in the UK.
In a survey of over 1,000 girls aged 14-21 for the State of Girls' Rights in the UK 2020 report, six in 10 (60%) girls said they believe males are treated better than females in the UK.
These girls noticed differences in treatment in the media (72%), at school (41%) and even at home (22%), and more than half (57%) said they have encountered a situation where they believe they would have been treated better if they were male.
The analysis of measures of girls' rights and quality of life, including child poverty, life expectancy and Not in Education, Employment or Training (NEET) status, also found that regional inequality has a negative impact on the quality of life for many girls.
Blackpool was named the toughest place in the UK to be a girl. Liverpool, Nottingham and Kingston Upon Hull were in the 10 lowest performing local authority areas.
'As we enter 2020, it's extremely saddening, but not surprising, that our report finds girls still feel disempowered and unable to realise their rights here in the UK,' said Rose Caldwell, CEO of Plan International UK.
'They are told they can succeed, but they face a threat to their safety in public, online and in schools. They are told gender equality has been achieved, and yet they do not feel represented or heard in public life.
'If adolescent girls are feeling undervalued, unheard and under-represented in public life, we as a society are letting them down. This simply cannot continue.
'The findings in this report should serve as a wake-up call for all politicians and leaders. Policies at both national and local level are currently not going far enough to tackle inequality, but introducing Gender Champions would make sure girls start to see real change at every level of decision-making.'