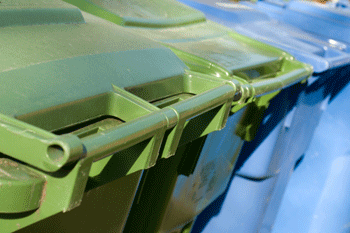 A city council is planning on running its refuse collection vehicles on electricity generated by the city's household waste.
Sheffield City Council has applied for funding to convert two of its retired refuse collection vehicles to run on electricity.
The vehicles, which would be operated by Veolia, would be powered by the waste taken away from Sheffield households.
The project would reduce the waste service's dependence on diesel and save money by extending the life of vehicles that would otherwise be replaced.
The bid involves a number of partners, including Sheffield based firm, Magtec Systems Technology.
'We have been very clear that we need to take action in response to the challenges the city faces with air pollution,' said Cllr Jack Scott, the cabinet member for transport and sustainability.
'This scheme is exactly the sort of ground-breaking, innovative opportunity we need to seize to make sure Sheffield's air is clean and safe for everyone.'
'As well as waste, there is clearly an opportunity for the bus companies in Sheffield to embrace this technology and move away from their dependence on diesel and I'll be pushing them to do this.'