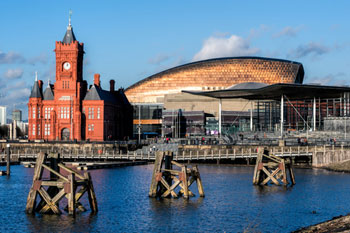 Welsh public services need to radically change if they are to meet the challenges they face now and in the future, according to the Auditor General (AG).
A new report by the AG, entitled A Picture of Public Services 2015, complements the Welsh government, and other public service providers, on preparing the way for future transformations in public services. But, it argues, the pace of change is 'still too slow'.
Public service provision in Wales, according to the AG, needs to develop long-term and radical change in order to respond effectively to the pressures they have and will continue to face.
Wales has seen a £1.2bn real terms cut to funding for devolved services between 2010-11 and 2014-15, and it faces further cuts of up to £1.8bn by 2019-20. There is also increasing pressure from a rise in demand from an aging and growing population.
These long-term pressures, the AG argues, necessitate long-term, and quicker, transformations in public service provision.
The AG's report does note that there have been some improvements in the Welsh NHS and in educational attainment. It also highlights the improved financial management in the public services.
Some of the key areas that could be looked at, according to the report, include new tax-raising powers and legislation; technological change; demographic change; and the reconfiguration of local government.
Auditor General for Wales, Huw Vaughan Thomas said: 'No part of the Welsh public service has escaped the financial pressures that have resulted from austerity. It is therefore positive to be able to report that despite these pressures, I am seeing improvement across some areas of well-being, service performance and financial management. But I am also concerned that there are signs of strain in some key areas.
'With further cuts expected it is encouraging to see that the Welsh Government has set a clearer direction and is placing a particular emphasis on involving the public more in designing and providing services. But, there are still many obstacles to overcome before the wholesale transformation that is needed to put public services on a sustainable footing is a reality.'