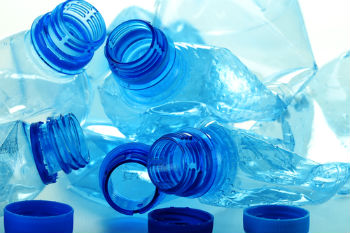 Recycling collectors in Devon were taken ill after being exposed to gases produced by unwashed plastic bottles.
The incident took place at West Devon Borough Council's operational waste depot, when recycling banks were emptied and their contents crushed before being sent for recycling.
This process produced a gas which left operatives feeling unwell.
The ambulance and fire services determined the gases were not harmful, but the council has still issued a call to residents requesting they wash out empty plastic bottles before recycling them.
Cllr Robert Sampson, West Devon Borough Council's lead member for commercial services, said: 'We were very fortunate that the gases released were not harmful and that everyone is now ok, but it was a frightening time for all of those workers concerned.
'A build up of a combination of gases from bottles which may have contained, bleach, white spirit, soft drinks, and cleaning products created an odour which none of them had ever smelt before and it made them feel sick.'
'There was then a knock on effect for all of those residents who were expecting their recycling to be collected that day, as the incident shut down the depot and rendered the staff unable to work,' Cllr Sampson added.