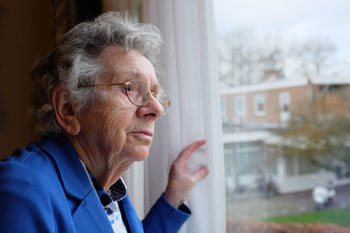 Over one million older people who struggle to cope with daily tasks are receiving no help from care services, a charity has warned.
Age UK today said the number of elderly people who need help with activities such as getting out of bed, washing, going to the toilet or eating but are left 'battling alone' without care has climbed by 100,000 since last year.
Councils today urged the Government to 'urgently' cover the £4.3bn funding gap expected to hit adult social care services by the decade's end.
The charity's report found almost a third of people who have difficulty in carrying out one or more essential activities are not receiving any formal or informal help. The figure is thought to be behind the 400,000 person rise in yearly hospital admissions for those aged 65 and over between 2005/6 and 2012/13.
Spending on social care services for older people has also fallen by 32.6% since 2005, while community care services have seen a 24.9% funding cut over the past five years.
Caroline Abrahams, charity director at Age UK, said: 'These new figures mean that for the first time in this country, more than a million older people with a social care need are being left to cope on their own.
'At the same time as the older population is growing, the Government has cut social care funding to such an extent that the numbers of older people needing help and not getting it are rising exponentially.
'This downward spiral in social care and support for older people can't go on.'
A Department of Health spokesperson said: 'Only last week the health secretary highlighted that within the next five years we will have a million more over 70s in the UK and that as a society we all need to play a greater role in providing care and support. The Government is playing its part by increasing the NHS budget and through our £5.3bn Better Care Fund which joins up health and care services so they focus on preventing people from becoming ill and helping them to live independently.'
Responding to the report, Cllr Izzi Seccombe, chair of the Local Government Association's community wellbeing board, said: 'This report highlights the LGA's very real concerns around decreasing funding for the basic services elderly people have come to rely on, such as help with washing, dressing and eating.
'Tomorrow's Budget will be an ideal opportunity for that funding gap to be addressed, allowing councils and communities to work together to marry up the health secretary's aspirations around personal responsibility with adequate funding.'