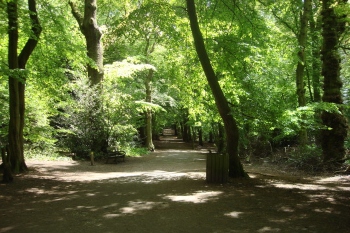 Over 2,000 parks and green spaces across the UK have received a Green Flag Award for 2021.
A record number of parks have achieved the Green Flag standard this year, which recognises and rewards well-managed parks and green spaces.
The winners include Queen's Park and Highgate Wood, managed by the City of London, which have won the award every year since the scheme was launched in 1996. New recipients include Jubilee Gardens and Dacres Wood Nature Reserve, both in London.
Allison Ogden-Newton, chief executive of Keep Britain Tidy, said: 'At a time when parks have been at the heart of every community across the country it is perhaps not surprising that 95% of the public thinks that their local parks and green spaces need to be protected.
'This is why the Green Flag Award is so important. It ensures that parks and green spaces are managed to the highest standards and are safe and accessible for everyone to enjoy and we look forward to the next 25 years.'
To celebrate the news, Keep Britain Tidy asked buildings and monuments around the UK to #GoGreenForParks.
Photo: Oxyman / Highgate Wood / CC BY-SA 2.0