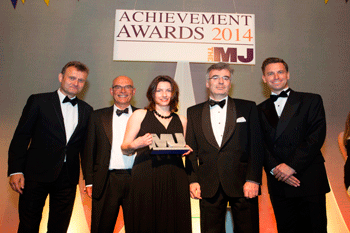 A 16th category has been added to The MJ Local Government Achievement Awards this year thanks to Asidua which is sponsoring Innovation in Channel Shift.
In this category judges will consider all aspects of channel shift, ranging from transactional websites through to pioneering methodologies; directed at achieving cost efficiencies and improving services.
The other categories in the 2015 awards are Best Achieving Council, Best Council Services Team, Behaviour Change, Children's Services, Delivering Better Outcomes, Effective Transport and Infrastructure Delivery, Excellence in Community Engagement, Innovation in Finance, Innovation in Procurement, Innovation in Social Care, Legal Services, Public Health Partnerships, Senior Management Team, Trading Standards and Environmental Health and UK Digital City.
There is still plenty of time to enter the awards. The closing date is Friday February 6 2015 and entering is free with written submissions up to a maximum 2,000 words. The gala awards night takes place at London's Hilton Hotel on June 18 next year
Full details are available at awards.themj.co.uk