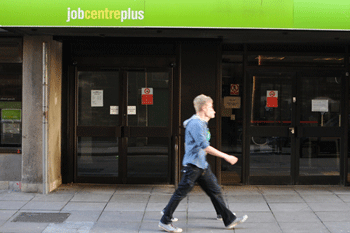 The Government should continue with its Universal Credit (UC) programme but implement 'far-reaching' reforms to address flaws in the policy, a think tank has concluded.
The Resolution Foundation has published its final report into Universal Credit supporting the core principles behind the programme. However, it finds changes to the scheme would help more people into work and tackle low pay.
David Finch, senior economic analyst at the Resolution Foundation, said: 'Universal Credit holds many advantages over the current benefit system. But it hasn't caught up with big changes in the UK's labour market, such as rising in-work poverty.
'The government's flagship welfare reform programme needs a reboot so that it can deal with the big labour market challenges of the next decade and beyond, such as helping people escape low pay, rather than try to tackle the problems of the past.'
Making it work outlines a package of reforms that could help 460,000 more people into work over the next ten years. This is nearly double the employment gains currently projected for the welfare programme.
The proposals include:
• Introducing a new work allowance for second earners in families;
• Significantly increasing work allowances for single parents who rent; and
• Increasing childcare support for working parents with children under the age of three to 95% of their childcare costs.
It also recommends Council Tax Support is incorporated into Universal Credit to reduce administration costs by up to £500m.
'The reforms set out in this review build on the existing strengths of Universal Credit, such as the simplicity that should be achieved by merging six benefits into one,' said Nick Timmins, chair of the review.
'But the current design of Universal Credit contains flaws and it also carries some risks – for example that some people might reduce their hours of work at the taxpayer's expense. A new government provides the perfect opportunity to address such issues before millions of people are moved on to the new system.'