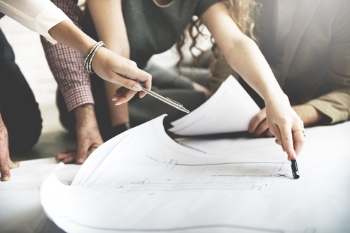 Reaching net zero carbon emissions by 2050 is impossible without urgent changes to national planning policy, countryside campaigners say.
A CPRE study of all 24 local plans outside Greater London that have been adopted since the Climate Change Act was updated in 2019 shows just one local authority has introduced a quantified, strategic-level carbon reduction target.
Government planning inspectors have been content to sign off plans without making tackling the climate emergency a central priority, according to the CPRE. A study of inspectors' reports produced before plans are adopted showed an average of only one mention of 'climate' for 24 mentions of 'housing'.
The CPRE is calling for the National Planning Policy Framework to be amended so that all new developments demonstrate a measurable reduction in net carbon emissions over the life of the development.
All plans should also be able to demonstrate how they will deliver a reduction in private car mileage and any plans to boost housing and employment must also be justified on the basis of the additional carbon reductions they will deliver.
'We're not going to hit net zero by accident – we need to plan for it,' said Crispin Truman, chief executive of CPRE.
'Unfortunately, local authorities are hamstrung by national planning policy that is woefully behind the times on this issue. Local plans need to act like road maps plotting the path towards the sustainable future envisaged by the government's climate change legislation. The fact that they don't come close to doing so is proof of the failure of current national planning policy.'