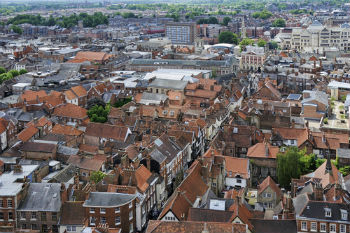 Unaffordable single-use buildings could be saved from closure if public bodies worked together to share facilities, a new study has found.
The report, published by the Local Government Association (LGA) found that if councils and other public organisations adopted a 'united estate' model, it could prevent the closure of service buildings.
The report also looked at the impact of the LGA's Capital & Asset Programme, designed to encourage councils to use their land and buildings in a more cost effective way. All of the 34 councils which took part found they were more likely to seek opportunities to promote economic growth from their assets holdings since joining the programme.
Cllr Peter Fleming, chair of the LGA's Improvement and Innovation Board, said: 'Councils have a long track record of rationalising their estates and of getting value for local tax payers.
'Savings made through asset management can be invested into public services for the benefit of the community. There is also a real potential for local economic growth.
'Councils will continue to make savings by rationalising their assets and we look forward to seeing more money saved across the country, money which will be reinvested in vital public services.'