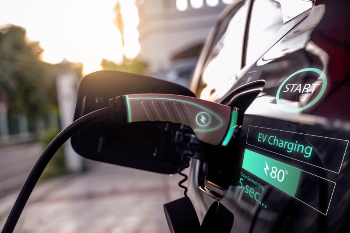 The Society of Motor Manufacturers and Traders (SMMT) has praised the efforts of the automotive industry in boosting the number of electric vehicles (EVs) available and delivering Britain's first 'electric decade'.
However, SMMT warned that charge point provision was not managing to keep up.
Ten years ago, six models of electric car were available, accounting for just one in 1,000 new car registrations. There are now more than 140 models on the market, with EVs comprising more than one in six new cars and one in 28 vans registered.
Research by SMMT, however, has revealed that the ratio of public standard chargers to electric vehicles has rapidly deteriorated, with just one charger for every 32 plug-ins across the UK compared with one for every 16 just 12 months ago.
SMMT has advocated a nationally co-ordinated, locally delivered infrastructure plan, with binding targets for charge points that match those imposed on vehicle manufacturers.
'The UK automotive industry has set out its intent – to meet the challenge of net zero – and has backed that ambition with cash, investing massively during Britain's first electric decade,' said SMMT chief executive Mike Hawes.
'As we enter the second, the stakes are higher, with some of the world's toughest regulation coming, regulation that will seek to determine the pace of change in a market constantly buffeted by headwinds.
'But mandates on manufacturers alone will not drive the market. Delivering net zero needs a competitive industry and a competitive market. We need a holistic strategy with binding targets on charge point provision, attractive fiscal and purchase incentives, and a reliable, accessible and affordable user experience. We need a universal right to charge electric vehicles, for all drivers, wherever they live, wherever they travel and whatever their needs.'