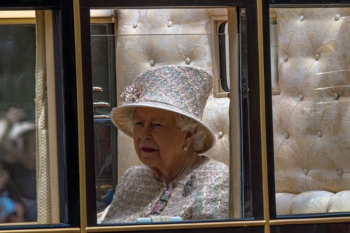 Levelling up, boosting the economy and backing the NHS are set to be the priorities for Tuesday's Queen's speech.Fresh from his election victory, Prime Minister Boris Johnson is expected to reward Red Wall voters with a centrepiece promise they can 'live local and prosper'.
The focus is expected to shift from jabs to jobs as the country leaves behind the worst of the health crisis and starts to address the economic crisis ahead.
There is likely to be a planning bill, as mooted last summer, to create a new zoning system and speed up the planning process – amid fears it will take local discretion away from communities.
Also on the cards will be changes to the Fixed Term Parliament's Act, returning the power to call an election back to the prime minister. And reforms to combat election fraud – spearheaded by former communities secretary Lord Pickles – will see mandatory photo ID at polling stations.
In the aftermath of Grenfell – and last week's Poplar fire – the Building Safety Bill that featured in the 2019 Queen's Speech is expected to return.
The long-awaited Social Care Bill looks increasingly unlikely to emerge in this year's parliamentary timetable, but it could get a mention as part of a wider Health and Care Bill planned to change the structure of the NHS.
An education and skills bill will offer a life-long learning guarantee among the 25 bills expected.
Mr Johnson said: 'My Government is still focussed on beating this disease, saving lives and livelihoods and rolling out vaccines, but I am also determined that we look forward and get on with fulfilling the promises we have made to the British people.
'Not only will we address the legacies of the pandemic, we will go further to unite and level up the country, fight crime and create opportunities up and down the country for businesses and families to build brighter futures.'
And the Government has stated it has no intention of legislating to allow councils to continue to meet virtually if they choose to do so.
A number of bills are due to be carried over from last parliamentary session, including the Environment Bill which will set legally binding environmental targets in the run up to the UK hosting COP26 in the Autumn.
In the Police, Crime, Sentencing and Courts Bill, local authorities, police and other agencies will be given a legal duty to work together to tackle the causes of knife crime and youth violence.
There is also expected to be an asylum seekers bill, and a post-Brexit Sovereign Borders Bill and measures to tackle terrorism.
Photo: Karl Weller / Shutterstock.com