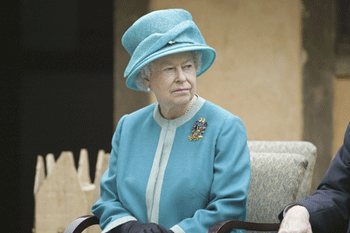 Continued capping of the overall welfare bill and support for house building took centre stage at today's Queen's Speech.
David Cameron and Nick Clegg pledged the speech would be 'unashamedly pro-work and pro-business', with the Coalition Government confirming plans to uphold benefits spending limits and pursue policies that help people enter work.
Measures announced in the last Queen's Speech of this Parliament included plans to boost housing supply through further support for locally-led Garden Cities and small house building firms.
Legislation will also be bought forward to sell high value government land to encourage development and increase housing numbers.
Ministers will continue with legislation to devolve powers over taxation and investment to the National Assembly for Wales and Welsh ministers.
Draft legislation is also due to be published that will introduce direct local elections to National Park authorities in England.
The speech announced measures would be brought forward to limit excessive redundancy payments across the public sector, a move welcomed as 'fantastic news' by the Taxpayer's Alliance.
Reforms to speed up the delivery of infrastructure included the Infrastructure Bill, which contains measures to strengthen investment and guarantee long-term funding for the Highways Agency.
Plans to allow shale gas fracking firms to run pipelines on private land without prior permission are expected to cause controversy when MPs debate the proposals this afternoon.
Further announcements included moves to provide greater help for the creation of academies, alongside continued investment to deliver more school places.
Speaking before Parliamentarians in the House of Lords, the Queen said: 'My Government's legislative programme will continue to deliver on its long-term plan to build a stronger economy and a fairer society.'
Before the speech Labour leader Ed Miliband called for 'legislation which would make work pay, reform our banks, freeze energy bills and build homes again in Britain'.