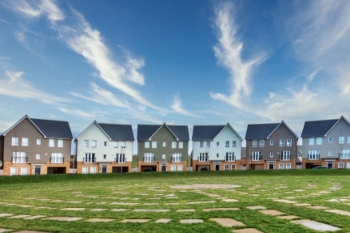 The Queen's Speech has confirmed a levelling up Bill will include legislation on planning and regeneration reform.
In his speech Prince Charles said the Government would 'level up opportunity in all parts of the country' and that 'a Bill will be brought forward to drive local growth, empowering local leaders to regenerate their areas, and ensuring everyone can share in the United Kingdom's success'.
He added that the planning system would 'be reformed to give residents more involvement in local development,' in a Levelling Up and Regeneration Bill.
Mindful of Tory backbenchers' fury over his predecessor's plans to weight new housing developments towards green belt areas levelling up secretary Michael Gove said in a weekend newspaper interview that 'we will make sure that through local democratic ballots, sometimes street by street, we can have the enhancement that we need to see the additional homes being built.'
Mr Gove's plan will attempt to overcome local resistance to house-building, creating developments that abide by a five-point checklist for beauty; infrastructure; democracy; environment; and neighbourhood.
Under the legislation, residents will have a say in setting rules for developers including the design of the properties.