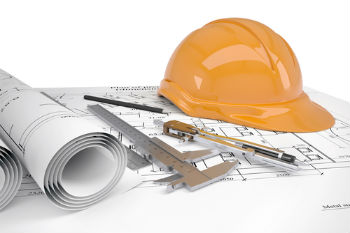 Local authorities will only be allowed to impose pre-commencement planning conditions if they are deemed 'absolutely necessary'.
Under the Neighbourhood Planning and Infrastructure Bill, the Government has pledged to speed up the delivery of new developments to support its target for one million new homes.
The Bill states: 'The new legislation would tackle the overuse, and in some cases, misuse of certain planning conditions, and thereby ensure that development, including new housing, can get underway without unnecessary delay.'
The Bill also includes measures to make the compulsory purchase order process 'clearer, fairer and faster' with a new framework for paying compensation.
Melanie Leech, chief executive of the British Property Federation, welcomed the new measures but called for more clarity on how it will be enforced.
She said: 'The planning system is often cited as one of the main barriers to development, and pre-commencement planning conditions are an extra burden placed on developers which ultimately slows down the whole process. Whilst we welcome the change, we would like to see more detail on how this is going to be enforced and how already-stretched local authorities will cope.
'Conditions for development should be agreed as part of the pre-application process, and we would hope that the planning process is not made over-complicated to compensate.'