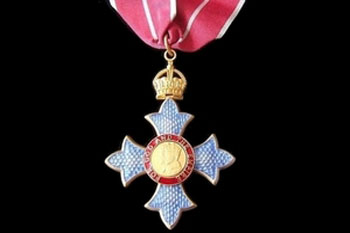 The Queen's Birthday Honours list has paid tribute to two key figures who stepped in following the financial collapse of Northamptonshire County Council.
Theresa Grant, who was appointed chief executive in 2018 until it was abolished this April, and Tony McArdle, the lead commissioner at the council, have both been awarded OBEs for their services to local government.
Ian Hudspeth, the previous leader of Oxfordshire County Council, Duncan Whitfield, strategic director of finance and governance at the London Borough of Southwark, and Christine Reeki, director of children's services at Stockport Metropolitan Borough Council, were also awarded OBEs.
Andrew Kerr, chief executive of Edinburgh Council, was awarded an OBE while Kate Josephs, chief executive of Sheffield City Council has been awarded CB for Public Service.
MBEs were awarded to David Draffan, service director for economic development at Plymouth City Council, and Robert Mitchell, principal social worker at Bradford Council.
Grace Collins, an adviser in the Local Government Association's Leadership and Localism Team, was also given a MBE.
Prime Minister Boris Johnson said: 'The Queen's Birthday Honours allow us to pay tribute to all those who have gone above and beyond in their service to this country.
'Throughout the pandemic we have seen countless examples of every day heroes. From those using their expertise to help develop life-saving vaccines, which are now being rolled out successfully to all parts of the UK, to the people who have given time and energy to care for their communities.'
Local councillors were also recognised in the 2021 list for their services to the community during the COVID-19 crisis.
Cllr Maria Lovell, former mayor of Luton, received a MBE in recognition of her work supporting Luton's African community during the COVID pandemic.