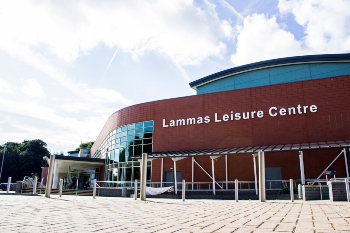 Council leaders have been very vocal about the devastating impact the pandemic has had on public sport and leisure facilities. It is estimated councils lost around £600m in revenue while facilities were closed during lockdown restrictions, with a third of facilities still at risk of permanent closure.
The Local Government Association has also warned two-thirds of the public leisure estate is past its replacement date, requiring an investment of at least £875m over the next three years to avoid facilities being forced to close for good.
However, the situation is much more positive at Ashfield District Council, which is already seeing its sport and leisure facilities bounce back from the pandemic. After securing £280,000 funding from Sport England's Recovery Fund, it has successfully been able to re-open all of its facilities and membership rates have recovered back to pre-pandemic levels.
The council's chief executive officer, Theresa Hodgkinson, told LocalGov that its leisure transformation programme and partnership with operator Everyone Active were key to this success.
She explained: 'We are in a very fortunate position because as a council, health and wellbeing is one of the key themes in our corporate plan. We looked at our plan years ago strategically to see how we would tackle health inequalities and some of our really challenging issues – for example, we have higher levels of obesity within Ashfield than in other parts of the country.'
The strategic vision was developed back in 2016 to understand how the council could support the local community through physical and social inactivity. It was developed at the same time as its built environment strategy, so they could both inform the options for delivery moving forward and any service interventions that would be needed.
Working with Everyone Active, alongside health colleagues and the voluntary sector, the council established the Ashfield Health and Wellbeing Partnership; Be Healthy, Be Happy to implement the strategy. It soon established that the existing six leisure centres could be rationalised down to three; Hucknall, Lammas and a new multi-million state-of-the-art leisure centre in Kirkby. However, rather than close the other facilities down, they were successfully re-purposed by the community to avoid a loss of service.
Following a national procurement exercise, Everyone Active was awarded the new contract, which will run for ten years and save the council an impressive £630,000 per year.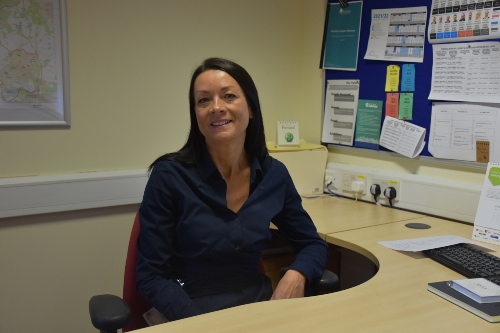 Theresa said: 'Everyone Active had a really strong bid in relation to investing capital into our existing leisure facilities, but more importantly investing into our health and wellbeing programme as well. They have an excellent reputation and we have worked with them for over 20 years. We've had over a million more visits to our leisure centres per annum just because of their professional expertise, marketing and promotions. The way they corporately manage their facilities is a real bonus.'
Theresa also praised Everyone Active's procurement arm as it has helped the council to implement some of its capital projects and ensure the right facilities are in place to benefit the community. The council along with Everyone Active are making investments by building a new swimming facility at Hucknall and a new gym at Lammas.
'When the new facility opens in Kirkby next year and the additional swimming pool is built at Hucknall leisure centre, we will have three fit-for-purpose leisure facilities that are going to get more people more active,' she said.
'Coming out of the pandemic now - particularly with the investments we are making into having these three excellent leisure facilities - it's put us in a really good position for the next ten years.
Theresa also explained how the new contract would deliver other outcomes for local communities: 'Aside from Everyone Active being national award-winning, they also support the council's vision for community wellbeing. For example, they have introduced free swimming for our under 17s and do a lot of outreach work with schools to ensure hard to reach groups are supported.
'That's what the new contract does with Everyone Active - it gives us the community health and wellbeing programme and that was really important to us at the council.'