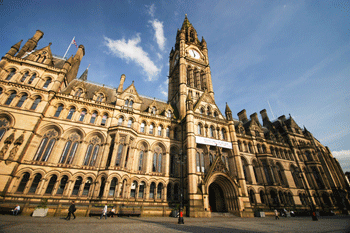 The coronavirus pandemic may be all-consuming, but newly anointed Solace president Joanne Roney is keen to raise her head above the immediate crisis and think about the future – and top of the agenda is tackling the inequality created by the pandemic.
'Primarily, our challenge is around addressing the inequality that will come,' Ms Roney, who is also Manchester City Council chief executive, tells The MJ.
The legacy of the COVID crisis could be one of deprivation – or it could be stepping up to address inequality, of 'levelling up' and reforming the health and social care agenda.
'How do we do that at scale and pace, how do we level up life chances through skills…how will we put our values at the forefront of policy reshaping around people?' she asks.
Levelling up is not just for the Northern Powerhouse or the Red Wall, she says. It is about improving the life chances of everyone. So far, it is a phrase that has been used as a catch-all, but she wants to put Solace at the heart of discussions about what it really means to people and communities.