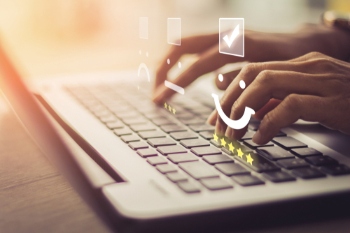 More people trust councils and councillors than Government and ministers when it comes to service delivery, a new survey has revealed.
Commissioned by APSE, the poll of 1651 adults found that three times as many people trust the local council (51%) over the Government (15%) to make decisions about how services are delivered in their local area.
The survey, which was carried out by Survation, found that seven times as many trust local councillors (51%) over Government ministers (7%) to make decisions about their local area.
Nearly four times more people trusted councils (49%) to deliver local services over a private company (13%) or the Government (12%).
The APSE poll also found that 37% see councils as best placed to implement local steps to combat the effects of climate change compared to 30% for the Government.
APSE's findings support those of recent research by the University of Kent and charity Belong that found that the public placed more trust in local authorities than national Government in responding to the COVID-19 pandemic
'These findings are really encouraging for anyone who works in local government,' said APSE chief executive Paul O'Brien.
'When it comes to delivering the neighbourhood level public services communities want and need, public trust remains strong; testament to the phenomenal work undertaken by local authorities over the past year in the face of extraordinary pressures.'
Mr O'Brien emphasised that the poll underlined the importance of local government when it came to service delivery and he called for a 'sustainable financial settlement' to ensure councils are fully funded.
'Though the survey should bring some reassurance to the sector, it should also serve as a spur to action in convincing Government of the need to grant councils parity of esteem when delivering improvements at a community level,' he said.
'As laid out in the APSE Local Government Commission 2030 report – Local by Default – the roles and responsibilities of local authorities must be broadened and deepened, especially in areas like climate change, if we are to meet the big public policy challenges of the future effectively and with popular support.
'A sustainable financial settlement is also imperative, one that ensures every council has sufficient resources to exercise its roles and responsibilities and meet the ever-growing needs of its communities.'