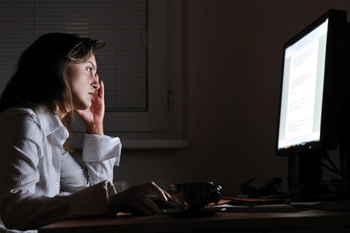 Public sector employees are responsible for more than a third of all unpaid overtime despite only making up a quarter of the workforce.
Workers in the UK put in over £31.2bn worth of unpaid overtime last year, according to a TUC analysis of official statistics.
Nearly 5 million people put in an average of 7.4 hours a week in unpaid overtime — equivalent to missing out on pay averaging £6,265 each.
Public sector employees make up a quarter (25%) of total employees but produce more than a third (39%) of all unpaid overtime, the TUC found.
'Public sector workers are more likely to work extra hours unpaid. It's a mark of how dedicated our public servants are — and it's kept our schools and hospitals running through years of funding cuts,' said TUC general secretary Frances O'Grady.
'But public service workers have also had eight years of real pay cuts, so they are being forced to do more for less. It's time the government gave them the fully-funded pay rise they have earned.'
Commenting on the TUC analysis, UNISON assistant general secretary Christina McAnea said: 'Public sector staff regularly work through their breaks and go home late, because they're dedicated to the patients, students and local people who rely on them.
'But expecting employees to work above and beyond the call of duty, day in day out, is simply not on.
'With staffing shortages and wages failing to rise with the cost of living, morale in our public services is already at rock bottom.
'Overstretched and under-appreciated staff are at risk of burning out or giving up on a career in the public sector altogether.
'While managers need to ensure that staff work their proper hours, the government needs to give public sector workers the decent pay rise they all deserve.'