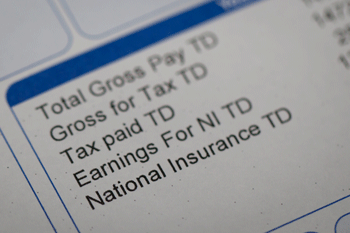 A 20p rise in the hourly UK living wage has been welcomed by trade unions and campaigners, with 35,000 employees set to benefit.
Despite a 2.6% wage rise on the 2013 rate, figures today warned that over five million workers are still being paid less than the expected cost of living.
London mayor Boris Johnson this morning also confirmed the capital's living wage would today rise by 4%, increasing from £8.80 to £9.15 per hour.
'It is a win-win scenario for the workforce and employers alike. Importantly, this isn't just about economic dividends, but the immeasurable improvement to quality of life and workplace morale,' Johnson said.
Research by KPMG – one of the Living Wage Foundation's principle partners – suggests 'huge swathes' of employees working in the care sector are currently working at minimum wage pay levels of £6.50 per hour.
Rhys Moore, director of the Living Wage Foundation said: 'As the recovery continues it's vital that the proceeds of growth are properly shared. It's not enough to simply hope for the best. It will take concerted action by employers, government and civil society to raise the wages of the five million workers who earn less than the living wage.'
Responding to the announcement, Unison general secretary Dave Prentis said: 'Public sector employers should be leading the way, but sadly there is still a long way to go, with hundreds of thousands of public service workers still condemned to poverty wages.'
TUC general secretary Frances O'Grady added: 'The fact is there are employers out there who can afford to pay living wages, but aren't. It is now time for all responsible employers to commit to adopting this standard, which enables workers to earn just enough to be able to live a decent life.'
Labour's shadow business secretary, Chuka Umunna, said: 'It is welcome that more businesses have signed up to become living wage employers this week, but we need to see faster progress. That's why the next Labour government will provide new incentives for firms to pay a living wage, helping them raise productivity, alongside setting a more ambitious target for the minimum wage.'