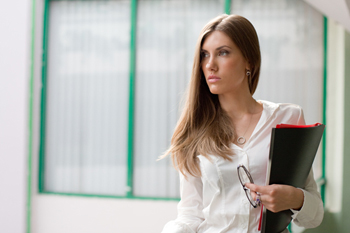 A third of public sector businesses are failing to properly protect staff who work alone, according to new research.
A study by the Daisy Group found that more than half of people who were required to work alone as part of their job said their employer never checked their welfare when they were on their own.
It reveals that one in seven lone workers expect it to take up to seven hours for an alarm to be raised in event of a problem.
The Office of National Statistics estimates that there are about six million lone workers in the UK, but Daisy Group suggests the number could be much higher when taking into consideration occasional lone working, such as attending client meetings, doing site visits or making deliveries.
Marie Wheatley, group head of HR at Daisy Group, said: 'Most businesses are very proactive about looking after their staff whilst they are on site, but it seems that there's a real case of "out of sight, out of mind" when it comes to their lone workers.
'Whether staff are spending the majority of their time unsupervised or just occasionally going to client meetings, businesses need to acknowledge their responsibilities to educate their lone workers about procedures and to take adequate steps to make sure that, in the event of a problem, staff have an adequate support network.'