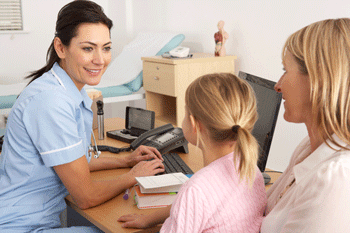 The British Social Attitudes poll of nearly 3,000 people found that 53% of the those surveyed in England, Scotland and Wales were satisfied with services last year.
That is a drop of three percentage points since 2017 and the lowest level since 2007, and way down on the peak of 70% in 2010.
This was despite publicity surrounding the 70th anniversary of the NHS's creation and the announcement of extra cash by Prime Minister Theresa May.
Key issues among respondents, who included general members of the public as well as patients, were waiting times and a lack of staff, a lack of funding and money being wasted. However, satisfaction with inpatient services was 63%, its highest level since 1993, while outpatient services scored 70%, the highest rated service and also a record.
Ruth Robertson of The King's Fund health think tank which provided analysis of the results said: 'Despite the outpouring of public affection around the NHS's 70th birthday and the Prime Minister's "gift" of a funding boost, public satisfaction with how the NHS is run now stands at its lowest level in over a decade.
'In the short term at least, the promise of more money doesn't appear to buy satisfaction.
'The public identified long-standing issues such as staff shortages and waiting times amongst the main reasons for their dissatisfaction and cash alone will not solve these.'