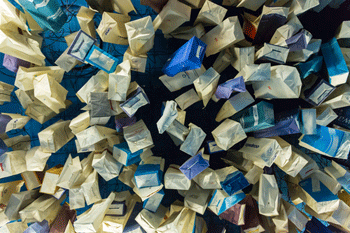 Nearly 80% of the public think outsourcing company Serco should be banned from bidding on public service contracts, according to a new poll by campaign group We Own It.
The survey also showed the public have the least trust in outsourcing companies such as Atos and G4S compared with other organisations, with 64% distrusting them.
The campaign group has ordered sick bags to protest outside Serco's AGM this morning, saying it should not be cleared for government work while under criminal investigation for defrauding the taxpayer.
Cat Hobbs, director of We Own It, said: 'People are feeling more than a little sick of Serco - too big to fail, too sprawling to deliver but too profit-hungry to serve us properly. Politicians are colluding with corruption. We want to see them commit to giving public service users a real say, before our sick bags overflow.'
The group is calling for a Public Service Users Bill to allow people to have a greater say over outsourcing and privatisation.
A Serco spokesperson said: 'Following the issues last year, we are implementing a comprehensive corporate renewal programme delivering organisational change across our business.
'We are committed to the delivery of excellent services and believe the changes we are implementing will help to restore the confidence of our customers and the public, on which our company relies.'