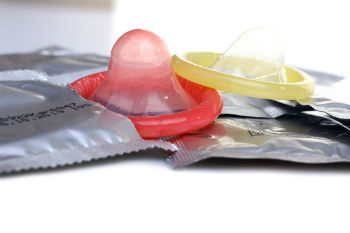 Local authority leaders have called for more investment into public health services as a new report reveals that there is an STI diagnosis every 70 seconds in England.
A new report from the Terrence Higgins Trust and British Association for Sexual Health & HIV (BASHH) found that there were nearly half a million (447,694) cases of sexually transmitted infections (STIs) diagnosed in England in 2018 alone.
Young people account for nearly half of all new STI diagnoses (48%), with gay men accounting for three in four (75%) of all syphilis diagnoses. Some of the highest overall rates of STIs were reported in Black Caribbean and Black non-Caribbean/non-African populations.
The Terrence Higgins Trust criticised the Government for cutting spending on sexual health services by a quarter since 2014 despite the fact that many STIs have 'soared' in the last decade.
Gonorrhoea has gone up 249% over the last 10 years while syphilis is up 165%. Chlamydia increased by 6% in 2018 alone.
'This report shows that the nation's sexual health is not in good shape and this must be a wake up call to the Government to take action,' said Jonathan McShane, chair of Terrence Higgins Trust.
'Local government has played a key role in improving sexual health but has been held back by a combination of severe cuts to their public health budgets and the lack of a clear national strategy.
'This has resulted in the rates of some STIs spiralling and services struggling to cope with demand. It's clear to see that sexual health has been neglected for too long and has not been a priority for successive governments.'
Responding to the report, Cllr Ian Hudspeth, chairman of the Local Government Association's (LGA) Community Wellbeing Board, called for 'long-term Government investment in public health services'.
'Rising demand and increasing attendances at councils' sexual health clinics, which have reached more than 3.5 million a year, is pushing some services to peak capacity,' he said.
'This is why public health funding needs to be put on a more sustainable footing.
'Councils want to encourage and help people to improve their sexual health, but with resources already stretched, there is a real risk of waiting times increasing and patient experience deteriorating.'
'Long-term government investment in public health services, including in sexual health, is needed and councils should play a lead role in helping to develop the new Sexual and Reproductive Health Strategy,' he continued.
'The Government also needs to urgently tell councils how much public health funding they will get this coming financial year, when they have less than two months left to properly plan for their services.'