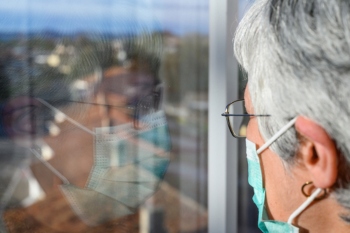 More than three quarters of UK adults are calling for action to address the underlying inequalities exposed by COVID, a new poll has revealed.
A new poll by the British Red Cross shows 75% of UK adults are concerned about the global impact of a future health emergency like a pandemic, while 71% are concerned about the impact of a personal health crisis on themselves or their family.
More than three quarters (76%) agree that the UK needs to address the underlying inequalities that impact the ability of people to cope and recover from a crisis.
Mike Adamson, chief executive at British Red Cross, said: 'Our research also shows that a large majority of the British public want the underlying inequalities laid bare by COVID to be addressed.
'As we look towards recovery, we are faced with a unique opportunity to learn and build towards a more resilient future, ensuring no one is left behind. Everyone must play an active role – from politicians and policymakers to those supporting communities and working in civil society.'
Communities of Humanitarian Thought: The Case for Change in a Time of Crisis is the first to gauge people's feelings about potential future events in light of the coronavirus emergency.