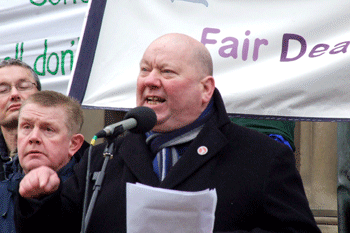 More than half of adults in the UK's biggest city-regions believe new mayors should have more powers than local council leaders, a new poll has revealed.
The survey, conducted for think tank centre for Cities, shows 57% of adults in Greater Manchester, Sheffield, Liverpool, the West Midlands and the North East think metro-mayors should have greater powers than local councillors. Only a quarter of adults in each city-region opposed this idea.
Around half of those polled also want the new mayors to take the lead on issues such as building new affordable housing and investing in rail and road networks.
The think tank warned that new mayors will have to work closely with local councillors, who will have the power to veto some mayoral decisions with a two thirds majority.
Alexandra Jones, chief executive of the Centre for Cities, said: 'Critics of the government's devolution agenda often deride the new metro-mayors as a top-down imposition on UK cities – but this polling shows there is clear public support for strong mayors to take the lead in their city-region, and to act on behalf of local residents in addressing important issues such as housing and transport.
'While checks-and-balances are rightly built into the devolution deals, it's vital that mayors have genuine scope to take decisive action to support job creation, build homes and raise wages in their city-regions. For that to happen, councillors should exercise their veto sparingly.'