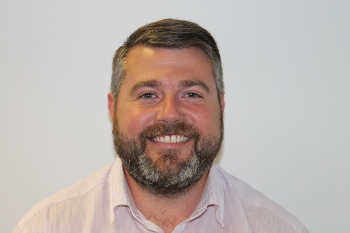 The 2021 G7 Summit brought further environmental commitments from world leaders, including the scaling up of zero emission vehicle technologies. Similar sentiments are expected to be shared at the much-anticipated COP26 later this year. It is now widely acknowledged that the pace of decarbonisation in road transport must dramatically increase within this decade, with a pledge made to follow the UK's lead in phasing out traditional internal combustion engine (ICE) vehicles by 2030.
The UK government is determined to establish role model status on the world stage regarding climate and electric vehicles (EVs), so it's important to recognise that there is still a lot of work left to do in this country, including at a local government level. For example, around 230 local authorities (LAs) have declared climate emergencies across the UK and are still in the early stages of cultivating zero-emission operations - specifically in the fleet space.
Conversations within the fleet procurement sector reflect a changing market. Sustainability and environment are now arguably the biggest priorities for many LAs and are increasingly becoming a dominant consideration when shaping contracts and selecting suppliers. In fact, social value is now explicitly evaluated during the procurement process, rather than being a "nice-to-have" bonus. This social value evaluation includes environmental obligations in line with the government's strategy for at least 50% of new car sales and 40% of new van sales to be ultra-low emissions by 2030. By ensuring that environmental guidelines are adhered to, fleet procurement specialists remove some of the urgent stresses being placed on local governments to build their own zero-emissions fleets from scratch.
When it comes to non-ICE vehicles, there are further considerations that go into procurement - range, cost/price premium, charge time, charging infrastructure, weight and payload are all taken into account. It's also advisable to complete a whole life costing exercise. All of these factors make developing a zero-emissions fleet a tricky and lengthy process, and this is likely to get more complicated as time goes on, as new technologies emerge and come to market. With procurement becoming increasingly specialised to overcome climate issues, it's imperative that those conducting procurement processes and local authorities communicate fully for successful outcomes to be achieved. It's also important for everyone involved to share expertise and insight into day-to-day applications at every opportunity.
Local government, and electric vehicle suppliers each have a unique perspective on decarbonisation challenges. Authorities can share expertise on legislative changes such as Clean Air Zone implementation, and suppliers can share insight into the latest technology, such as geofencing, allowing procurement specialists to shape services to provide the most effective and targeted solutions. The industry is constantly undertaking research and gathering market insight to enable the development of useful and up to date procurement services, that couldn't be achieved without close collaboration.
The considerations and complications presented by electric fleet procurement point to the need for a flexible procurement system, especially when large-scale transitioning is needed.
Dynamic Purchasing Systems (DPS) remain open to suppliers throughout their duration, unlike traditional frameworks, meaning that as more and more suppliers, technologies, and innovations come to the market, they can be quickly on-boarded and made available to the public sector. A DPS for electric vehicles allows for the latest, most efficient vehicles to be made available as soon as possible for local governments to purchase on a large scale, ensuring that they can keep up with the wider national transition away from ICE, and meet their own climate targets.
Local governments have a key role to play in reaching the UK's zero-emissions targets, and it's imperative that fleets are decarbonised on a large, rapid scale. The expertise of procurement specialists, and the flexibility that DPS's provide, will enable this, providing a route for authorities to secure the latest technology at the rate needed.
Gavin Rimmington is head of public sector at YPO