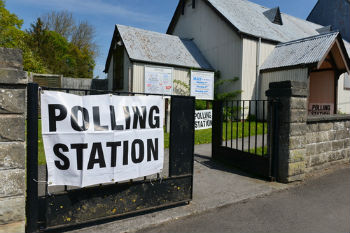 Local elections are becoming a bit like buses. You wait for ages and then they all come together. One of the less obvious consequences of the pandemic is that we have two sets of local elections scheduled for May 2021. Add in elections for the Scottish Parliament, Welsh Senedd, Police and Crime Commissioners (PCCs), a marginal Parliamentary by-election in Hartlepool – a town with an NOC council and all out elections on new boundaries to add to the excitement – and you can see why 6 May is being referred to as our own 'Super Thursday'.
Let's set out the local electoral vista. Thirty-nine PCCs, seven combined authority Mayors (including the newly minted West Yorkshire), five single authority Mayors (including the historically rock-solid Labour but now difficult to call Liverpool mayoral contest), 21 county councils, 35 metropolitan borough councils, 28 unitary councils, 60 district councils and over 300 by-elections in other councils. Quite a feast for one night.
One trend that may be missed in the political excitement is the continuing slide towards unitary councils at the expense of the county/district model. Northamptonshire will see elections for two newly created unitary councils and elections have been paused this year in Somerset, Cumbria and North Yorkshire pending the switch to unitary status. As well as reducing the number of councils it also sees the continuation of a decline in the number of elected councillors – a trend which needs to have more scrutiny than is apparent currently.