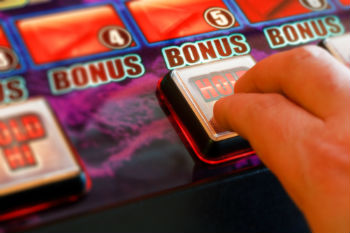 Local and central government must do more to cope with problem gambling, think tank the Institute for Public Policy Research has demanded.
It says the 'hidden addiction' is costing the government between £260m and £1.2bn a year, blighting the lives of families and communities and putting a strain on public finances.
The extra costs are spread across health, welfare and employment, housing, and criminal justice and include hospital inpatient stays, prison incarcerations, mental health services, and homelessness.
The Institute says between 0.4% and 1.1% of the population are problem gamblers, and around 4% are 'at risk', with men five times more likely than women to be problem gamblers.
IPPR research fellow Craig Thorley said: 'Our research shows the scale of the challenge for Britain's public services for the first time.
'This should be a wakeup call to government. We need a proper strategy to deal with this issue, just like we've had for other public health issues such as alcoholism.
'This strategy must make sure that effective services are available to help those affected, and also consider whether we have the right regulations and prevention strategies in place to stop those at risk of problem gambling from being pulled over the edge.'