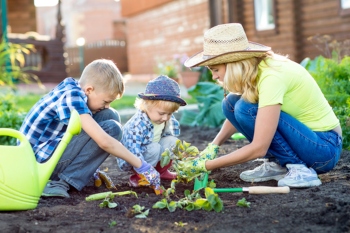 In line with the Government's guidelines, people are spending more time at home now than ever before. Perhaps ironically, this has placed a greater reliance on our public and private outdoor spaces as places for exercise and play, relaxation, visual amenity, as physical buffers and as spaces to breathe.
A Scottish study by Environmental Research has shown that access to outdoor natural space may reduce social, emotional and behavioural difficulties for 4–6 year-old children. Interestingly, it also found that access to private gardens may be most beneficial. In line with this, an article by the Royal Horticultural Society on gardens and gardening says they can make us feel better and have transformed lives.
For housing, private outdoor space has been incredibly important, and particularly so for families affected by school closures - they are the 'cushion' between home and the outside world and allow for children to let off steam and provide opportunity for play.
The value found in these outdoor spaces is likely to endure once the pandemic is over (or, at least, under control), and will perhaps take on elevated importance moving forward. It has also highlighted the importance of good provision in central areas of towns and cities if they are not to lose out to rural areas and suburbs.
Private outdoor space not only provides an essential amenity to residents, but it can also foster a sense of ownership, allow for personalisation and help improve the biodiversity of an area by creating additional wildlife habitats as part of wider Nature Recovery Networks. Adding vegetation and greenery also provides shade, shields against external noise and filters pollution from the air. It provides the opportunity for local growing of fruit and vegetables which are important for developing a sustainable food source and can enhance wellbeing through improving understanding of where food comes from, not to mention the enjoyment obtained in watching something you planted grow. It can be started with something as simple as a single miniature fruit tree.
Different types of private outdoor space are suitable for different types of local authority housing. A family house, for example, should have a private garden. Apartment blocks should have private gardens accessible from the ground floor homes, wherever possible, and - at the very least - a mix of shared or communal gardens, balconies, and terraces.
Circumstances will vary and there will be the need for innovative approaches in higher density local authority schemes including, for example, rooftop gardens or those with listed buildings. However, as a built environment consultancy looking to the future, we can make some recommendations that should be considered for all new local authority housing developments in terms of private outdoor space provision.
The table we created below is based on years of experience from across our consultancy and expands on existing guidance from Bristol City Council's Urban Living SPD. While the council's guidance relates to higher density/city schemes, our expanded recommendations are for all types of housing. These standards, where possible, should be applied to any private outdoor space associated with local authority housing: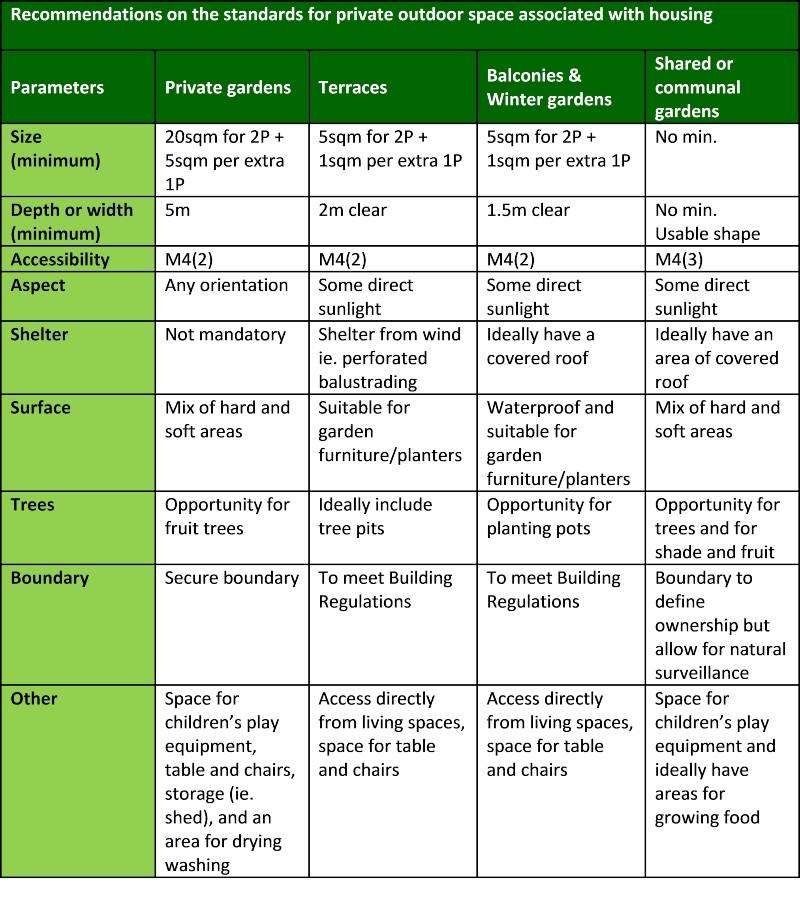 The benefits of access to private outdoor space are undeniable and can range from promoting general wellbeing to providing sustainable sources of food. From experience, we know the standards noted above are achievable across a range of local authority housing types, enabling residents to harness and optimise the important benefits associated with private outdoor space.
Paul Miller is an associate architect at built environment consultancy Nash Partnership