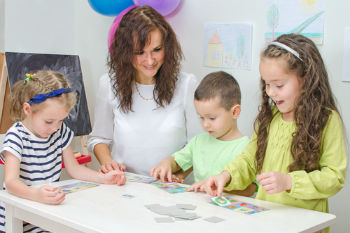 A surge in the price of childcare is undermining the Government's investment in support schemes to help people get access to childcare services, trust finds.
The Government rolled out a number of new childcare schemes in 2017, such as tax free childcare and the 30 hours free childcare offer for three and four year olds.
However, the Family and Childcare Trust's annual survey has revealed that while many working parents will be spending less on childcare this year, savings could dry up quickly if prices continue to rise at the same rate.
A 7% price hike has brought the average price for a part time nursery place for a child under two to £122 per week, or over £6,300 per year.
Families with lower incomes and younger children are the ones who are most likely to be squeezed by the price surge, the charity said.
The highest prices for childcare are for the youngest children between the end of paid parental leave and the child turning three. The charity says this is when the least financial support is available to parents.
Parents on lower incomes with children under three will not be receiving additional support this year through tax free childcare and so are likely to see their childcare costs rise.
The survey also found the average cost of a full time nursery place significantly outstrips the maximum support available through the benefits system by £60 each week.
Prices also vary significantly across the country, the Family and Childcare Trust found.
In Inner London, the price of a part time nursery place for a child under two is £184 per week, or £9,500 per year, compared to an average £102 per week in the North West, or £5,300 per year.
The survey also revealed just half of local authorities in England report having enough childcare places for working parents to access their free 30 hours place.
Ellen Broomé, chief executive at the Family and Childcare Trust, said: 'Too many parents remain locked out of work by high childcare costs and low availability.
'New Government investment is welcome, but this year's childcare price surge shows that without root and branch reform, many families will be left just treading water.
'The Government need to streamline the current hotchpotch of childcare support schemes.
'We need a simple and responsive childcare system that makes sure every parent is better off working and childcare quality is high enough to boost children's outcomes throughout life.'