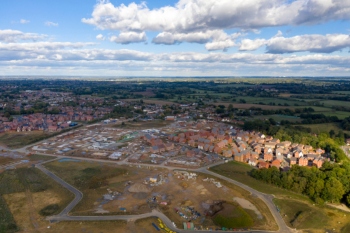 More than a quarter of a million homes are proposed on greenfield land in advanced local plans, campaigners have warned.
A new report from countryside charity CPRE shows that housing pressure on the Green Belt has more than quadrupled since 2013.
The 2021 State of the Green Belt report also warns that only 10% of the proposed new homes in current plans are considered affordable.
The report states: 'It is clear that we are faced with the prospect of our Green Belts continuing to be chipped away for unsuitable housing, while swathes of land that has already been built on lies wasted and under-used and the housing crisis continues.
'The threat to Green Belt land has increased considerably since regional plans were abolished in 2009, and since the adoption of the NPPF in 2012, despite the government's commitment to the protection of Green Belt in 2010. The consequences for Green Belt land due to these policies needs to be addressed.'
CPRE is calling on the Government to reintroduce the use of effective strategic city regional planning into planning law, and ensure the Strategic Environmental Assessments process is not weakened.
It also wants a more proactive approach taken to identifying new brownfield sites, with a 'brownfield first' or 'renew zone first' policy adopted in the Planning Bill.