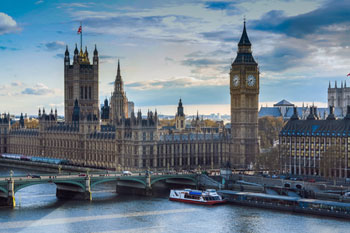 Local authorities have seen a 'steady erosion' of their autonomy by central Government over the last four decades, a new report has concluded.
Commissioned by the campaign group Unlock Democracy, 'Local Government in England – 40 Years of Decline' looks at the relationship between central and local Government. It also focuses on finance, services and representation.
Written by members of the Local Governance Research Centre (LGRC) at De Montfort University Leicester, the report concluded that the balance between councils and Westminster has 'increasingly tilted towards the centre, leaving local government and the communities it serves weakened.'
It argues that this 'tilt' to the centre has been enabled by a lack of constitutional protection for local government and carried out by secondary legislation which has enabled indirect 're-centralisation'.
The in-depth study of where power lies in the UK also found that since the 1970s local authorities have lost a lot of their financial autonomy, which has in turn translated into a loss of local government autonomy.
Local authorities are also no longer the primary service providers in their areas. Today they are just one provider among many which means they struggle to maintain strategic oversight of key services, many of which, such as education, they still have responsibility for.
'We've produced a very comprehensive, critical review of key publications about local government reforms since the late 1970s,' explained Dr Arianna Giovannini, deputy director of the LGRC.
'The end result is a diagnoses of the key issues – from lack of constitutional protection, to loss of funding, and hollowing out of services and democracy – that have led to a steady erosion of local government autonomy to the present day.'
She added: 'Our report brings into sharp relief the extent to which central constraints and an over-centralisation of power and resources have played against local government, with negative impacts on communities across England.'
Founder member of Unlock Democracy, Phil Starr, commented: 'Millions of people will be going out to vote on May 6 and they need to know that their votes can make a difference giving them a real say in what happens in their communities. The COVID crisis has shown us just how much we need strong local structures.'