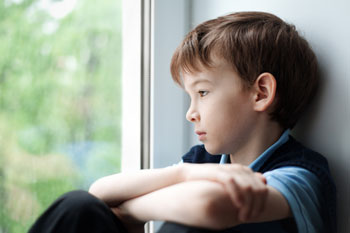 Children from poorer families are at 'significantly greater risk' of being involved in violent crime and harming themselves later in life, according to a new study.
Published by the University of Manchester, the research shows that children from families who remained in the least affluent fifth of society were seven times more likely to harm themselves and 13 times more likely to commit violent crime as young adults.
In contrast, children who remained in the top 20% of the wealthiest families over their first 15 years of life were the least likely to harm themselves or commit violent crime between the ages of 15 and 33.
Children from families whose income dropped from the top fifth to the bottom fifth were 2.9 times more likely to commit violent crime and 2.3 times more likely to self-harm as young adults, the study also reveals.
And children from families whose income rose from the bottom fifth to the top fifth were 1.6 times more likely to self-harm and to commit violent crime as young adults.
The research was based on a study that was funded by the European Research Council of the young adult population of Denmark and published in The Lancet Public Health.
One of the report's authors, Professor Roger Webb, argues that the results are relevant to the UK because Denmark's population demographics are similar, as is their health system.
He also noted that as income inequality in the UK is more pronounced than in Denmark, the reality could be even more stark.
Warning that 10 years of austerity is likely to 'escalate and entrench' issues relating to self-harm and violent crime, Professor Webb said: 'This study underlines just how important it is to tackle socioeconomic inequalities during childhood.
'That encompasses access to public services, good housing and education but also things like local and social environments.'