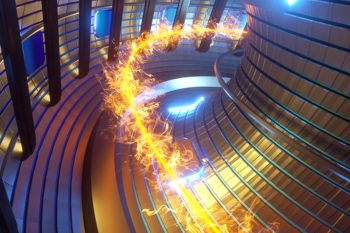 The 15 sites that are in the running to host the UK's prototype fusion energy plant have been announced.
The successful site for Spherical Tokamak for Energy Production (STEP) will become a global hub for fusion energy, with thousands of highly skilled jobs being created during the construction and operation of the plant.
STEP programme director, Paul Methven said: 'STEP is about building on the amazing science done over decades in fusion and translating that into a real prototype power plant that paves the way for this fantastic new energy source.
'Selecting a site is critical for that transition to delivery and we are pleased to have received a number of high quality nominations. We are looking forward to getting to know the nominating communities as we progress through the assessment process over the next year.
'Wherever STEP is eventually built, it will bring significant benefits to the region, including employment, skills development and the development of a high-technology, low-carbon supply chain.'
The 15 shortlisted sites are: Dounreay, East Airdrie, Poneil, Ardeer, Chapelcross, Moorside, Bay Fusion (Heysham), Goole, West Burton, Ratcliffe on Soar, Milford Haven, Severn Edge, Aberthaw, Bridgwater Bay, and Bradwell.
The final decision on the site will be made at the end of 2022.