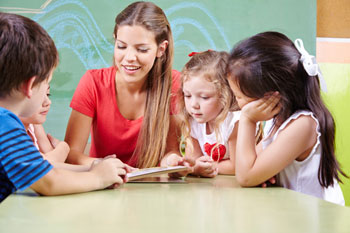 The poorest children are bearing the brunt of cuts in funding for early years education, according to campaigners.
The Early Years Alliance says its research found almost one in five childcare providers in the most deprived areas of England expect to close in the next year – more than twice as many as in the richest.
It says a shortfall in funding needed for the service is rising by almost £50m a year and now stands at £662m.
Almost half of providers say they are forced to make savings by cutting back on learning resources while nearly one in five said they have lowered the quality of food they provide.
Early Years Alliance chief executive Neil Leitch said: 'We've heard countless times from ministers about the importance of social mobility and yet the evidence is that their policies are having the opposite effect.
'This report is just the latest in a growing list of studies, including several commissioned by the Department for Education, revealing government childcare policy is failing, even on its own terms.'